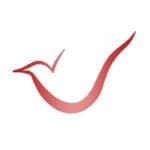 Revelator Services LLC started in the Oil and Gas industry in 2012, operating out of Stanley, ND. What began as a Utility Locating company rapidly expanded to excavation inspection and GIS mapping "As-Builts." In 2013 we added roustabout services (maintenance and new construction), welding services (pipeline and structural), aerial pipeline patrol, and TENORM waste management services. We opened our Halliday, ND office in 2014 to bring more efficiency to our customers in the Killdeer and Dickinson area.
We also recently completed an acquisition for a flow-back and well-watch company, formerly "Eagle Oilfield Rentals," now operating as a division of Revelator Services as "Eagle Oilfield LLC." With this acquisition, we can provide three full flow-back separators and supporting equipment along with two smaller separators more commonly used for frac-protect during frac operations. We can also offer mobile offices for multiple well-watch locations at once.
We are a parent company to Revelator Safety, Eagle Oilfield, & Trinity Endeavors
The mission of Revelator Services is to provide our customers with exceptional work, utilizing exceptional workers, performing their work as to the Lord first and unto man second.
We strive to become the first choice for oil & gas companies in the Bakken area to call for any Pipeline, Welding, Utility Locating, Inspection, Excavation, Environmental, and Roustabout Services. We are committed to being the best choice due to our integrity, work ethic, and considerations for Environment, Health, and Safety awareness.
Our whole team is dedicated to a common goal of ensuring our work is completed on time and within budget. We're focused on putting others first, a company built around the principles of God 1st, family 2nd, and company 3rd. We may not be the largest company, but we will be the best at what we do and the best company to work for.
Best People, Best Attitudes, and Best Spirit